Every year, 37 female artists and 37 female innovators from 12 countries are selected to participate in an innovative year-long professional skills development programme.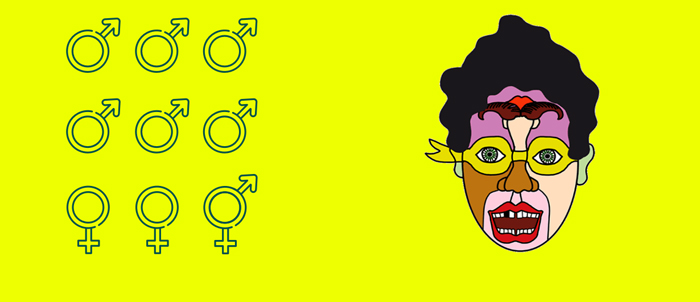 Launched in 2015 by the PRS Foundation and co-funded since 2017 by the European Commission, Keychange is a year-long professional development programme to promote, showcase and train exceptional women and innovative artists and personalities from underrepresented genders from 12 countries: Canada, Estonia, France, Germany, Iceland, Italy, Norway, Poland, Republic of Ireland, Spain, Sweden and the UK.
Keychange is launching a call for nominations to select the next class to participate in the 2022 programme.
Keychange is looking for 37 emerging artists with distinctive and original talent, who write and perform their own music and are ready to perform in new international markets.
In addition to the coaching and training programme, the artists will have the opportunity to perform at one of the 13 partner festivals. Mixed groups can apply if one of the members is a woman or from an underrepresented gender.
37 influential people from the music industry will also be recruited. Candidates should be people who push the boundaries of industry practice and demonstrate a keen interest in new business models and innovative ways of working.
Each successful candidate will be awarded a scholarship and will participate in a programme of activities facilitated and supervised by the project team. Keychange partners from the 12 countries will choose the 74 participants during a selection by a jury that will be held in Milan at the end of November 2021.
On this occasion, Sacem and the MaMA Festival, Keychange's partners in France, will take part in the selection of the 3 artists and 3 innovators from France and its overseas territories for the 2022 class.
Keychange participants will be able to:
Attend the annual networking meeting with all Keychange participants in London from 16-18 February 2022
Participate in the annual networking meeting at the Reeperbahn Festival in September 2022
Benefit from mentoring from the shesaid.so community
For artists: perform at one of the 13 partner festivals
For innovators: participate in a panel on their area of expertise in one of the 13 partner conferences
Strengthen their skills through creative labs, notably at the MaMA Festival and one of the 12 other partner festivals.
> Deadline for nominations: October 4th 2021
Each country has slightly different local partners and criteria, so before applying, read the read the guidance and the criteria.
> Read testimonials from the artists and innovative entrepreneurs from the class of 2020-2021 (in French)
Keychange is piloted by Reeperbahn Festival, PRS Foundation and Musikcentrum Öst, supported by the European Union's Europe Creative programme, in partnership with: Tallinn Music Week, Iceland Airwaves, BIME, Oslo World, Linecheck/Music Innovation Hub, Ireland Music Week, Sacem, Sound City, Way Out West, MaMA Festival, MUTEK and Breakout West.
Keychange is sponsored by: FACTOR, Fundación SGAE, GEMA, Gorwelion Horizons, IMRO, the Musicians' Union, Norsk Tipping, Roskilde Festival, SOCAN Foundation, Songtrust, SoundCloud, STEF, STIM, et Talent Norge.
Published July 15 2021